You don't have to spend a dime.
Wedding invitations are an essential part of your big day, but they can get pretty expensive. Luckily for brides on a budget, there's an easier way, and it can spark your creativity too. There are wedding invitation templates out there that are customizable and free to use.
In most cases, all you have to do is add your own text, download them, and print. You can even choose your own font, images, and colors. Oh, and did we mention that these free wedding invitation templates don't cost a dime? You can't beat that!
RELATED: 8 Best Wedding Program Template Ideas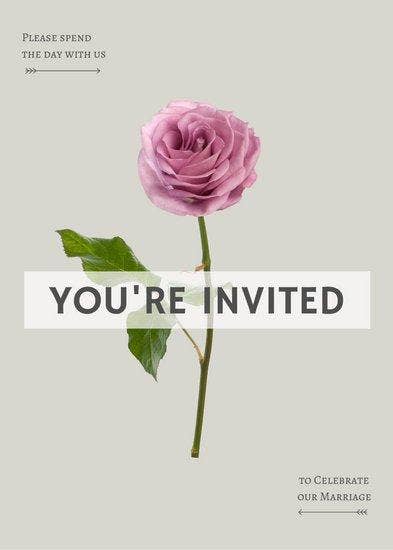 This site has both paid and free wedding invitation templates, with options to add text, fonts, and colors, and use your own photos or images. Or, use theirs to make it even easier, but less personal. This site uses a drag-and-drop format and gives users access to over a million photographs, vectors, graphics, and fonts.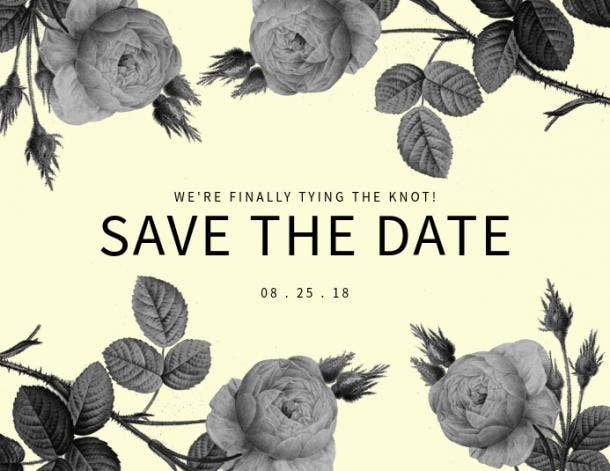 This site has thousands of wedding templates to customize and download, including some great free options. Poster My World also has a lot of options to create posters (hence the name), which can help if you want to create directional posts at your destination wedding that match your invitations.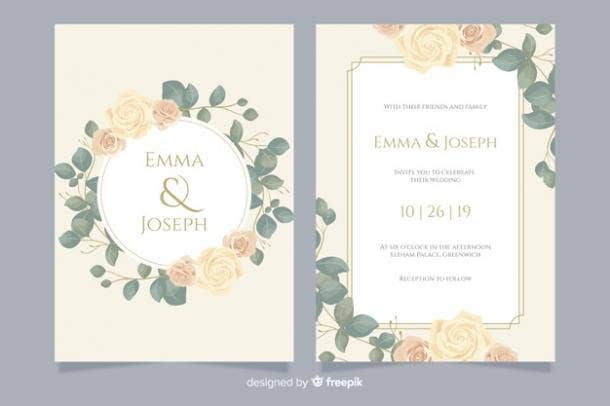 Here, you have to be a bit more creative. This is a stock image website, but it has endless selections of templates to download. Have some fun playing around before choosing a template. There are millions of vectors, photos, PSD files, icons, and free templates.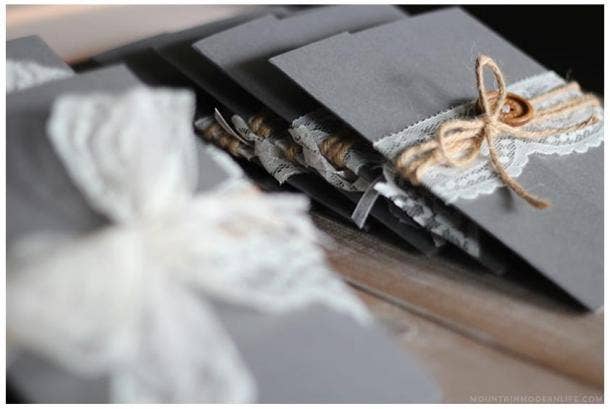 These templates are so beautiful, and are all free to use within PicMonkey. This is fun because it's not about just the invitations, but creating an entire mood and enviornment.
This site has lots of fun features, but one is free wedding invitation templates, both established designs and those you can add your own photos and designs to. These options will really stand out from the crowd in a fun way.
RELATED: How To Address Wedding Invitations
For those who seek an invitation with a bit more romance and whimsy, Love & Lavender is perfect. There are some great unique designs that even come with matching RSVP cards, and all you have to do is add your custom text, download, and print.
You can find dozens of free wedding invitation templates, including vintage, modern and traditional, via an easy online tool that makes everything streamlined. These are a beautiful choice for DIY wedding invitations, and they supply everything you need for quality invites at the lowest possible prices.
A post shared by Wedding Chicks (@weddingchicks) on Jul 5, 2019 at 12:03pm PDT
Wedding Chicks has dozens of wedding invitation templates and lets you customize them with text and any other unique details you want. This site is more than that, though; it also has a stylish wedding blog with wedding inspiration, wedding ideas, and vendor deals.
A post shared by Printable Invitation Kits (@printableinvitationkits) on Feb 6, 2019 at 5:20pm PST
So easy to use! Just download the invitation template, and then open it on your desktop. Then, just replace all the template text with your own details, print, and it's ready to use.
A post shared by Download + Print (@downloadprint) on May 24, 2017 at 6:41pm PDT
This is a pretty basic site, but it has free templates and a fun ornate vintage art deco style. This is fun because you can customize with colors, fonts, and prints to match your wedding theme.
A post shared by Paperless Post (@paperlesspost) on Jul 9, 2019 at 9:03am PDT
Known for all sorts of invites and digital event management tools, Paperless Post is a great and creative way to make romantic and unique wedding invitations. And the best part is that all the invitations are digital and sent online.